The
Racons

team has a wide experience to transform your ideas in singular projects.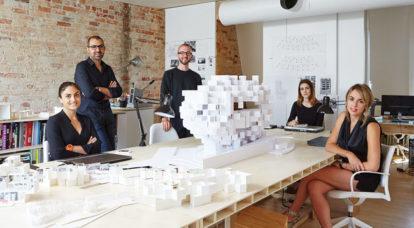 We want you to have the peace of mind of being in good hands, of having us at your disposal to help you with whatever you need.
We know how important your project is; You are going to invest a lot of enthusiasm, time, money and you deserve to have the best results.
That is why in Racons Arquitectura we are committed to…
Design a home for you to live, and to fulfill it we will dedicate all the necessary time to know your tastes, needs, illusions, emotions, and thus ensure that your house is unique and reflects your essence and that of those who are going to inhabit it.
Put all our knowledge and especially all our illusion in your project. We have the illusion inside, for the knowledge we have been studying for a long time and we commit ourselves to continue doing it all our lives.
Accompany you throughout the process of the work, from the first coffee with which we will meet until the delivery of keys. We will prepare a quick response plan to all your questions and questions and keep the meetings you need to be perfectly informed of the evolution of your project.
To defend your interests and only your interests before all those involved in the work. We will monitor all the guilds involved during each phase of the construction and we will make all the necessary site visits to verify that it is being carried out correctly.
Ensure that each euro of our fees will be fully justified by our dedication and knowledge. We will propose fair and justified fees.
Avoid unpleasant surprises of unexpected costs when you already have the work started. We will expose you clearly, from day one and without hiding any, all the foreseeable costs that the construction or renovation of your home will carry.
Avoid painful administrative sanctions or delays in licensing. In the drafting of our projects we will devote all the necessary time to scrupulously comply with all regulations, both municipal and, where appropriate, other agencies.
Comply with the law regarding civil liability. We will send you a copy of the insurance payment that we have to pay for 10 years to guarantee it.
In short, our priority is to help you so you can enjoy this important process. Create a home that is unique to you, with proposals that fit the measure of what you dream and need.